Media gallery
In the gallery, users can add and manage media files, e.g., pictures.
To access the media gallery, click on the media gallery icon in the sidebar:

We indeed have already seen that images can be set for hotspot widgets. This section provides insights on this feature. The gallery view is divided in three parts:
Select files, to add images;
Upload queue, to monitor the uploading process of new files, especially if they are numerous;
Files loaded, to check which files are already uploaded, such as the 3D plan we used for hotspot widget.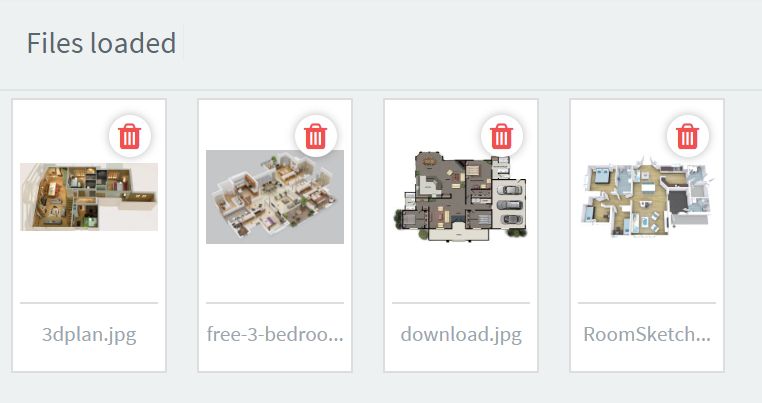 How to upload a file