Visualize the dashboards
If you click Wood Stove 001, you can visualize the dashboards you set for all the things belonging to the Wood Stove family.
For necessity of explanation, here we preferred to put hotspot, maps, and trend widgets within a dashboards apart. You can select the dashboard you prefer from the drop down menu.
Send data by means of MQTT.fx:
Go to the Publish tab;
Insert the proper address: omv/aws/82340B8011C8/wst_1.0/wst000000000001/OUT/measurements;
Write 1958;3;53;78 in the editor, which correspond to the temperature, fan speed, humidity, and level of carbon monoxide values;
Click Publish.
This is the control panel dashboard: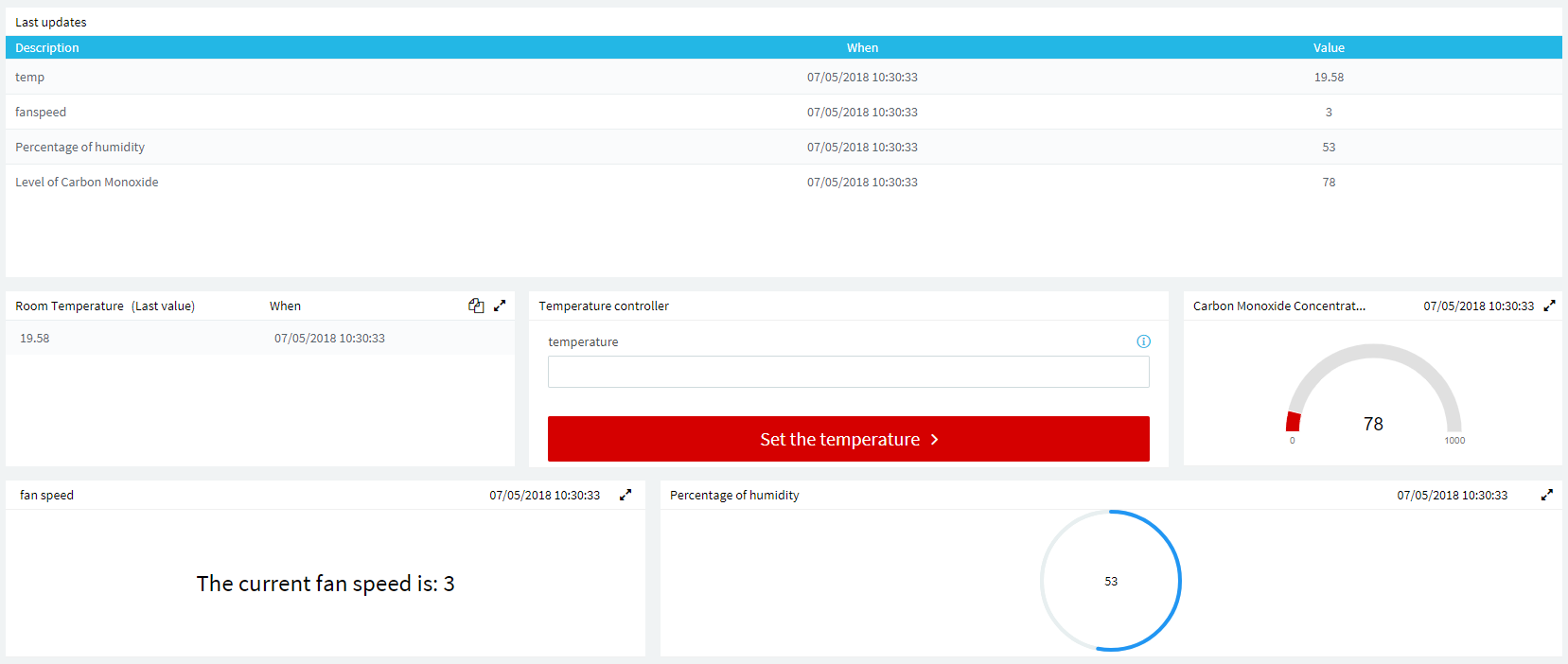 And this is hotspot panel dashboard: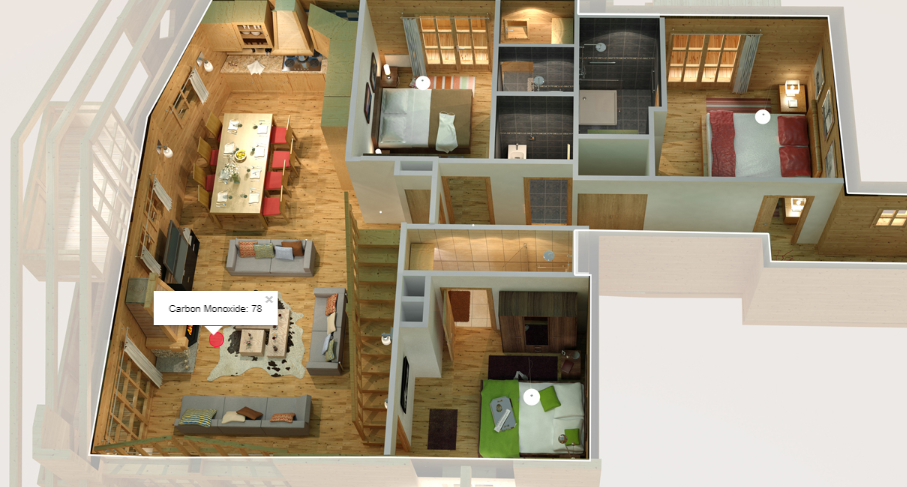 To visualize maps and trend widgets, please refer to their specific sections by clicking on the links.